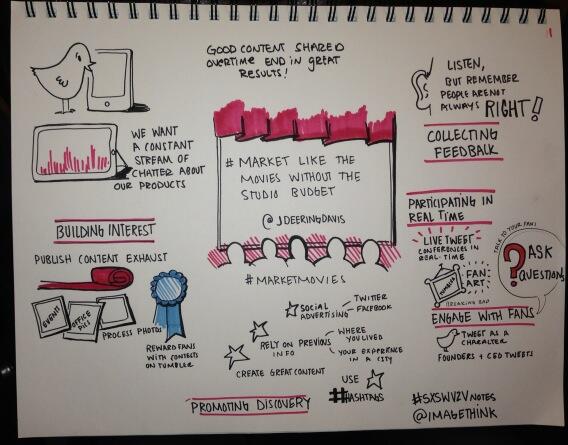 Co-founder  Jenn Deering Davis' session on Market Like the Movies (Without the Studio Budget), happened yesterday afternoon at SXSW's new V2V conference, where she talked about how to market your startup using the social media strategies Hollywood has perfected to drum up excitement about TV and movies on social sites like Twitter, Tumblr and Facebook.
Want to know more? We'll share her slides and notes from the talk when she gets back from Vegas! In the meantime, check out this awesome visualization of her session drawn up by Heather Willems from ImageThink (catch them on Twitter too).
Are you at V2V? Find us and say hello!